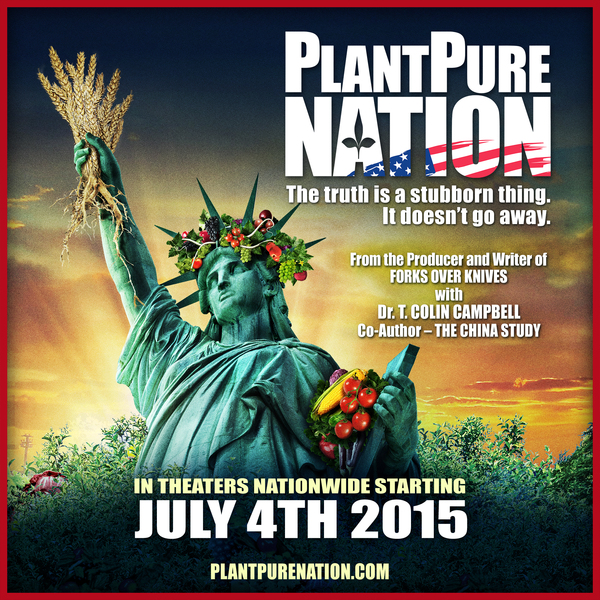 Sunday March 6th, 3:30 pm/ Garfield Park Conservatory/ Tickets
Stay after the film for discussion and Q&A with:
Angela Taylor, Community Gardener and Wellness Coordinator of the Garfield Park Community Council;
Ramona Baptiste, Chef and CEO of Chef in the Hood Inc.;
Dr. Paul Schattauer, Physican and Owner, The Green Medical Practice.
Facilitator: Mattie Wilson, Sustainability and Adult Programs Manager at Garfield Park Conservatory Alliance.
Nelson Campbell/ 2015/ 95 min/ Food, Agriculture
FILM DESCRIPTION: The documentary film Plant Pure Nation tells the story of three people on a quest to spread the message of one of the most important health breakthroughs of all time. After renowned nutritional scientist and bestselling author, T. Colin Campbell, gives a stirring speech on the floor of the Kentucky House of Representatives, his son, Nelson, and Kentucky State Representative, Tom Riner, work together to propose a pilot program documenting the health benefits of a plant-based diet. Once the legislation goes into Committee, agribusiness lobbyists kill the plan.