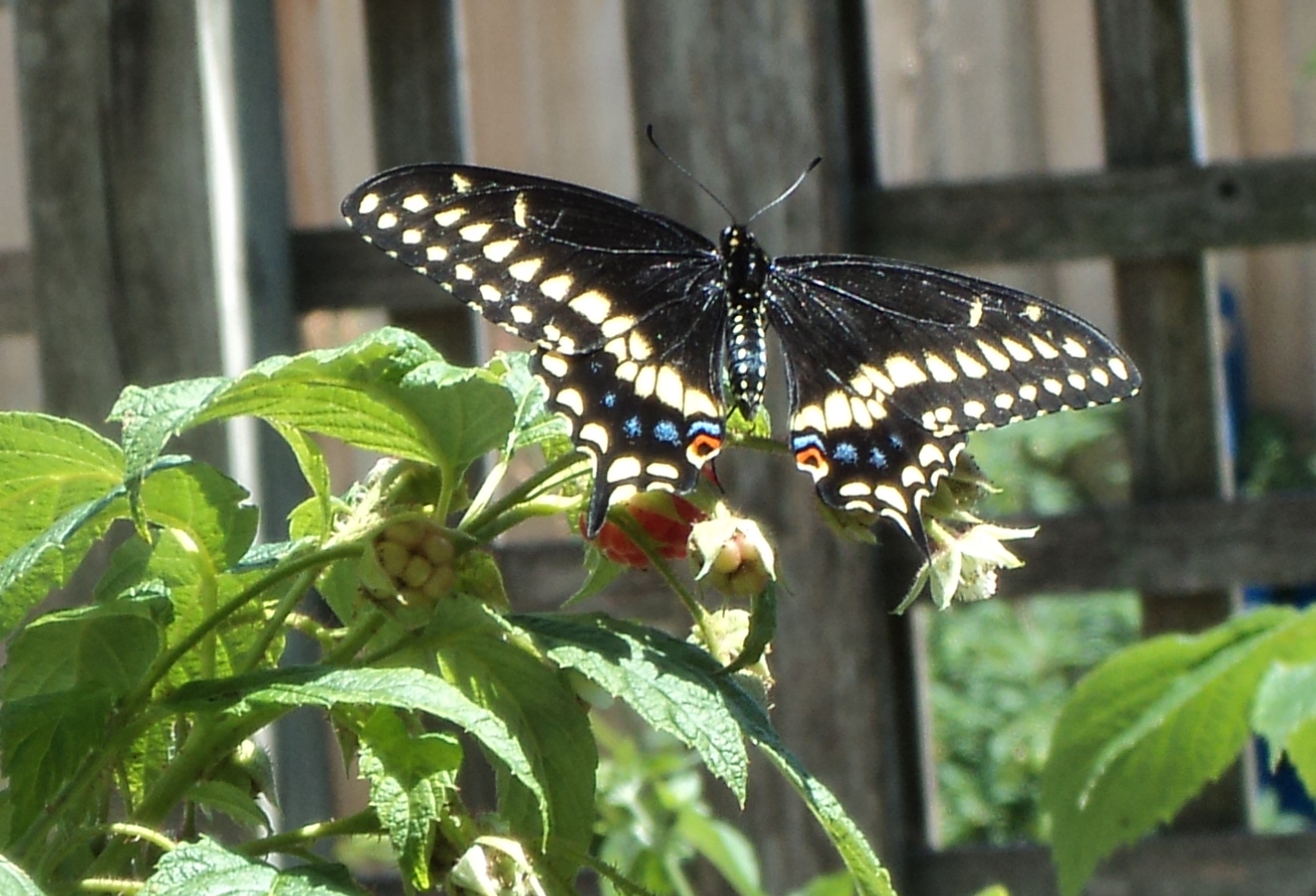 What do you see when you look out of your window?  This butterfly took a moment to feed and rest in my Oak Park, IL yard. Every day this summer I've had visitors that entertain me.  It could be the American goldfinch picking at cupplant seeds, a falcon swooping in for a rabbit, bees sipping nectar, and butterflies floating toward flowers.
Yesterday I counted ten goldfinch in my cupplants.  The bees, so many different kinds I can't name them, congregate on my swamp milkweed and cupplant flowers.  Soon they'll have to move on to my asters because the cupplants are going to seed.  
I wish I could adequately describe the butterflies.  They float like a ballet dancer who is so light that even the breeze joins in the dance.   They stop briefly and take in some nectar then move on to another flower.    They sip from all of my flowers, as if their meal is only complete after tasting each one.
When I'm in my yard it's hard to believe we're facing the next great extinction.
Could it be that a small yard in Oak Park can make a difference?  I sat with my young friend from Stanford (recent graduate who majored in Earth Systems) on my back porch and wondered aloud about the falcons.  She wisely observed that there were large trees all around from which a falcon could safely swoop to capture prey.  I have since noticed that the falcon seems to originate from the cottonwood a couple of houses down.
I am a nature lover.  My gardens host native plants and trees that create habitat for native wildlife.  This is the time in our towns and villages for all of us to be nature lovers.  It is nature that gives us all the resources we need to live.  Bees and butterflies are especially vulnerable right now because of pesticides and herbicides that are killing their food sources.   Birds depend on insects for 90% of their food.
This September 7th Wild Ones and Green Community Connections hosted Birds, Bees & Butterflies: A Native Garden Tour. Over 140 members of our community visited eleven gardens showcasing native plantings that encourage and nurture our native wildlife.  Our guided bike tour covered six miles across Oak Park with six stops.  I imagine that next year's bike tour will be able to cover shorter distances with many more gardens.  During our tour folks talked about adding native gardens to their condo community yards, asked about purchasing plants and seeds, and took copious notes to incorporate natives into their own yards.
I can't wait to bike around Oak Park and River Forest next spring and see all the nature lovers that have sprouted native  gardens.  For more information on bringing nature home to your yard visit www.westcook.wildones.org and www.greencommunityconnections.org.