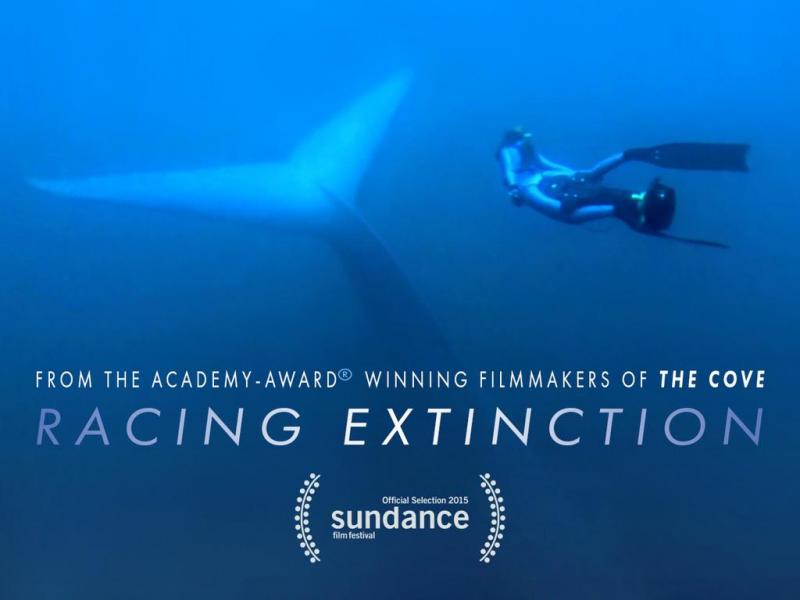 Saturday March 5th, 10 am/ Classic Cinemas Lake Theater/ Tickets
Stay after the film for Q&A with Dave Mrazek and Joel Greenberg, filmmaker and writer of "From Billions to None" as they lead a discussion on endangered species, extinction, and what can be done. Concessions will be available for purchasing snacks and beverages. Facilitator: Gary Cuneen, Founding Executive Director, Seven Generations Ahead.
Saturday March 5th 7 pm/ University of Chicago Logan Center for the Arts/ Tickets
Post-film action opportunities will be shared by the University of Chicago Climate Action Network, the Citizen's Climate Lobby, and other local advocacy groups. Refreshments will be served. Facilitator: Jim Haried, Senior Manager, Climate Change & Sustainability Services, Ernst & Young.
Louie Psihoyos/ 2015/ 90 min/ Climate Change & Community Response
FILM DESCRIPTION: Racing Extinction follows a team of artists and activists who expose the hidden world of extinction with never-before-seen images that will change the way we see the planet forever. See what could be going extinct right in front of our eyes.